Welcome to the web site chronicling
the History of the Gay/ Lesbian/ Bisexual/ Transgender Community in Wisconsin.
The concept for this web site was envisioned by Don Schwamb in 2003, and over the next 15 years, he was the sole researcher, programmer and primary contributor, bearing all costs for hosting the web site personally.
About the same time, a small group of community members began collecting Oral Histories of some prominent early groundbreakers in the LGBT community, and that reinvigorated the History Display at PrideFest each year. Unfortunately the oral history collection petered out after a year or two, but in short order several others in the community began to work to create informative panels and other displays for that annual History exhibit, often using the growing web site to help gather information.
Over time, others in the community began to contribute photos and recollections to the web site.
In 2009, Jamie Taylor (once a photographer for "In Step" magazine) started a similar Facebook page, which gathered a lot of information which feeds into this site. Then Michail Takach began contributing to the web site as Curator, researching Wisconsin LGBT history for the web site, historical panels for display at events, and writing various articles for both LGBT and mainstream media. During 2022, Michail and performer B.J. Daniels collaborated on a new book, and continue to give book talks throughout the state, all while research and work on the website continues.

Fundraiser for NEW WEB SITE in 2023
Sad to say, our Wisconsin LGBTQ History Project website is approaching the end of its natural life --
at a time when LGBTQ people need to know their history and heritage more than ever.
If you appreciate the History Project's work, we hope you'll support the second fundraiser in our 27-year history! We are a self-funded, independent, all-volunteer, non-profit team -- and we provide most services FREE to the community. For the first 13 years of our existence, this was a one-man operation. Now, our 4-person Board of Directors is working with a web site development company to develop a NEW, interactive and dynamic website experience.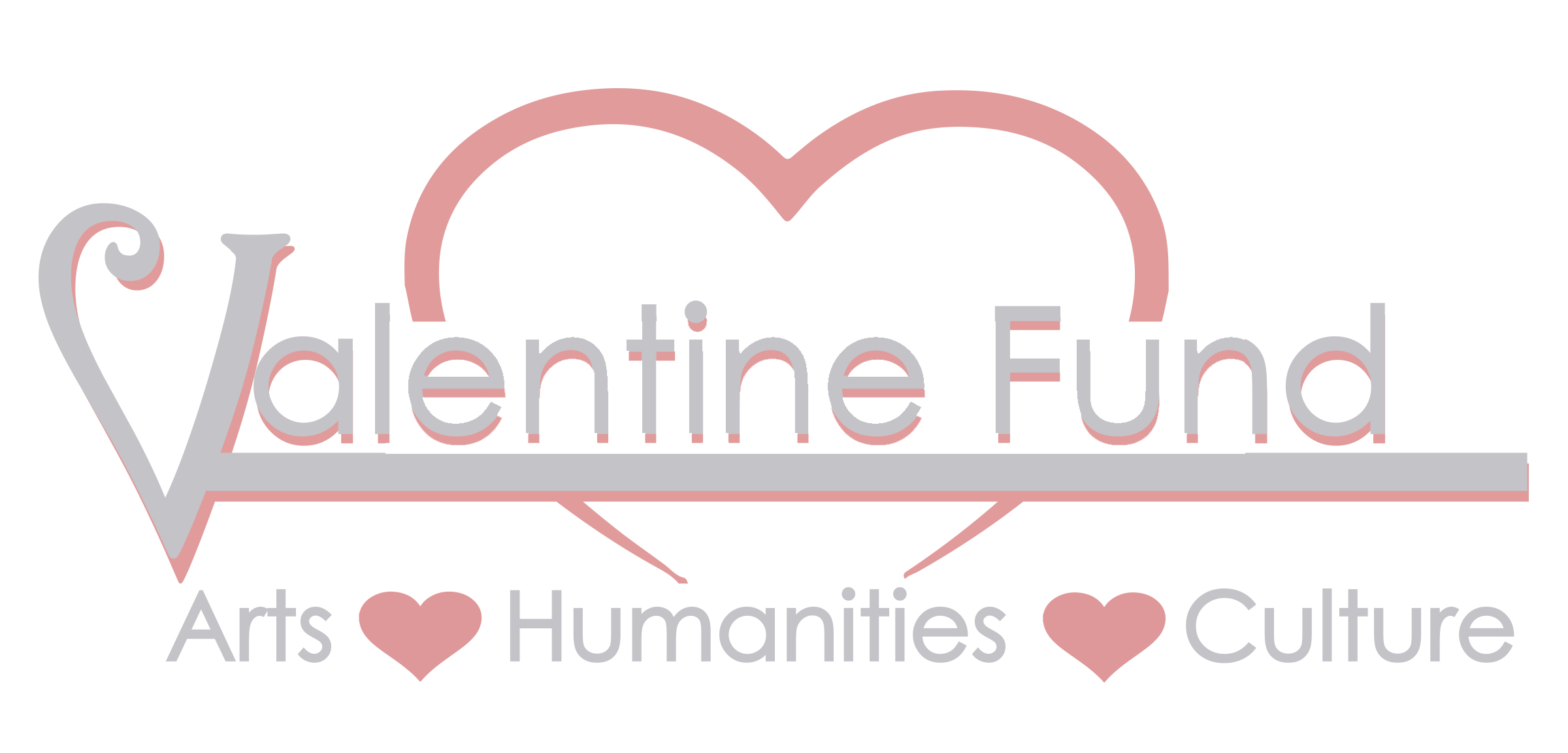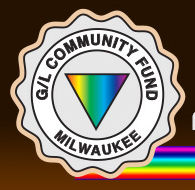 We are pleased to acknowledge the very generous and outstanding support of the Eldon E Murray Foundation Fund for this new website. Eldon Murray was one of Milwaukee's most notable early LGBT activists, and we are especially honored by the confidence placed in us by the advisors of that Fund (as administered by the Greater Milwaukee Foundation.) We have also received generous donations from the
CCF's Valentine Fund (thank you Michael Johnston), and from the G/L Community Fund (thank you Si Smits).
But we still need your help to reach our fundraising goal to make a new web site a reality!
Please consider a gift -- in whatever amount you can afford -- to secure the future reach and impact of the
Wisconsin LGBTQ History Project!
Click here to Help us to our Fundraising Goal!
OR make a Tax Deductible Contribution to the History Project.

Achievements in 2023
In 2023, the Wisconsin State Preservation Office and the Wisconsin Historical Society have approved a state historical marker for the former Black Nite bar site. The sign's final wording and location are being determined, with dedication tentatively scheduled for October 2023.
The "Be Seen" the podcasts, a partnership between the Wisconsin LGBTQ History Project and Radio Milwaukee (WUWM, Milwaukee's NPR), was renewed for additional episodes in 2023, and in May 2023 won a Milwaukee Press Club award for 'Best Original Podcast' in 2022. (See more about this in 2022 section below.)
In June 2023, the Wisconsin LGBTQ History Project was asked to create an historical display for the Milwaukee County Courthouse for LGBTQ Pride Month. Sponsored by the Cream City Foundation, 'This Is It' bar, and County Supervisor Peter Burgelis, the Project printed nearly a dozen historical panels (some new and some reprints) for the display in the main first floor hallway and rotunda of the Courthouse. View the display here.
Achievements in 2022
2022 saw the city and nation recovering from two years of COVID-19 pandemic mode. LGBT bars and venues (such as Pride celebrations) returned to fully open mode with none of the restrictions that had hampered the prior two years. Yet we are pleased to acknowledge several important achievements in 2022.
First, in 2022 the Milwaukee County Landmarks Commission recognized the former site of the Black Nite bar as the FIRST LGBTQ-related Historical landmark in Milwaukee County. The site was submitted for such recognition in 2021 by Michail Takach of this Project. We have submitted the same site for recognition by the Wisconsin Historical Society and we are quite confident that it will be approved soon. We will then erect the first LGBTQ-related Historical Marker in the state at the site; watch here for more information as that happens during 2023.
Second, a series of podcasts were launched in May 2022. Called "Be Seen" the podcasts are a partnership between the Wisconsin LGBTQ History Project and Radio Milwaukee (WUWM, Milwaukee's NPR). For six weeks, "Be Seen" answered questions that explore different historical milestones, events and businesses that have fostered an inclusive community in Wisconsin's LGBTQ history. The podcast integrates the present along with the past through archived audio as well as hearing from community members and leaders who can directly speak to these experiences. Michail Takach is the curator for the Wisconsin LGBTQ History Project and Nate Imig is the director of content for Radio Milwaukee. Together, they host the podcast. The series was renewed for additional episodes early in 2023, and in May 2023 won a Milwaukee Press Club award for 'Best Original Podcast'.
Third, a new smartphone App was released: LGBT milWALKee. Conceived last year by Dr. Brice Smith and primarily using content from this website, it gives people walking tours of LGBTQ-specific landmarks throughout our city. Every stop on the tour includes a video, with narration giving a historical recount of the location's significance.
Finally in 2022, a book was released by site curator Michail Takach, along with co-author and performer B.J. Daniels. The book, "A History of Milwaukee Drag: Seven Generations of Glamour", examines drag as an unstoppable force in Milwaukee nightlife. In 1884, "The Only Leon" brought the fine art of female impersonation to the Grand Opera Hall, launching a proud local legacy that continues today at This Is It, La Cage, Hamburger Mary's, D.I.X. and innumerable other venues. Historians Michail Takach and B.J. Daniels recognize that today's LGBTQ liberties were born from the strength, resilience and resistance of yesterday's gender-nonconforming pioneers. This is a long-overdue celebration of those stories.
Media inquiries about all of these may be directed to wislgbtqhistory@gmail.com.
Fiscal Sponsorship
The Wisconsin LGBTQ History Project Inc. is pleased to be a sponsored project of the Cream City Foundation, Inc.,
one of the country's longest-running LGBT foundations, building Health, Equity and Prosperity within the LGBT community.
We are able to accept tax-exempt donations through CCF as our 501c3 fiscal agent.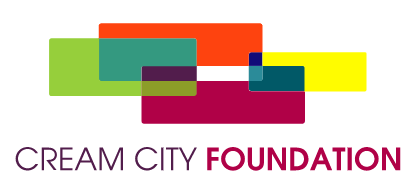 Please make a Tax Deductible Contribution to the Project.

We Welcome Community Input
We welcome your contributions of information for this site. It is very much a work in progress. For example, we may have quite a few detailed history pages for bars and some notable personalities, but fewer pages and information about other businesses and people. These will be filled in and fleshed out over time. Feel free to browse the various sections and pages herein, and send us any corrections or additions. If you have any information which might help us, please send us an email. If you have materials or archives or memorabilia to donate, contact us also. OR volunteer to join our Advisory Panel and help with updates.
Email us at:

(Please note that we will often use the terms "gay" and "lesbian" by themselves on this site. Our purpose in doing so is not to exclude bisexual, transgender, or any other persons, but to reflect accurately the historical period in question. For example, the National Gay Task Force did not add "Lesbian" to its name until 1986. Historians of bisexual activism have noted that many of the earliest "gay liberation" activists during the 1970s were bisexuals who saw no reason at the time to distinguish their bisexual identity from the gay liberation movement. Only later, when some "gay rights" activists began to use the term "gay" in a more exclusive manner, did bisexual activists and lesbians also begin wide use of exclusive terminology to represent themselves. So please look upon use of the terms as an evolution that is not always easily distinguishable at any one point in time.)
Licensed under Creative Commons

All contents on this web site is hereby licensed under the Creative Commons Attribution 4.0 License as "Attribution-NonCommercial-ShareAlike", and may only be used under the terms of that license or any later version of a Creative Commons Attribution License. Under these licensing terms, you may Share the information (copy and redistribute the material in any medium or format) provided you (a) give full credit to this web site and its sources; (b) you may not use the material for any commercial purposes; and (c) if you remix, transform or build upon the material, you must distribute your contributions under the same license as the original.